We are proud to announce the release of a new portal for scan reports packed with several new features. The current release is beta and ships with the following features: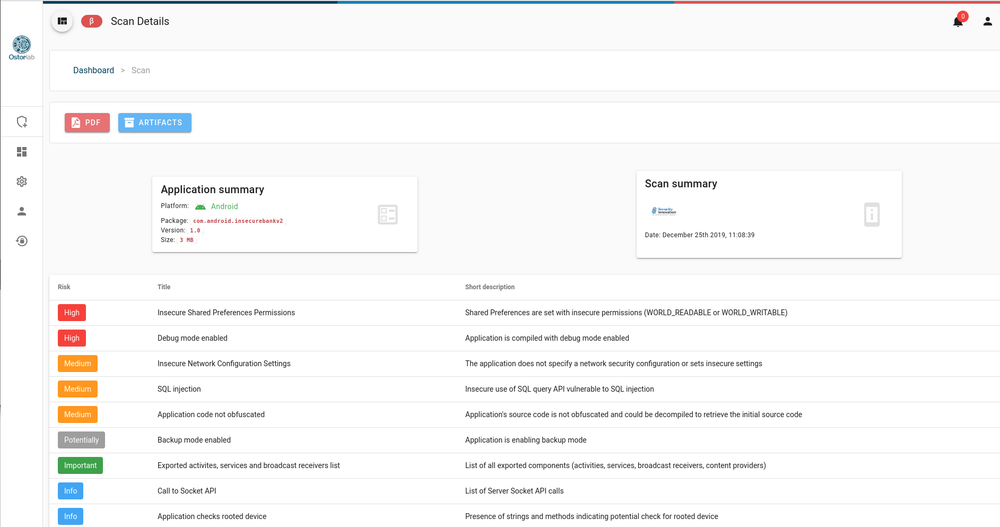 Tracking of scans progress
Access scan history
Access scan's artifact, like decompiled source code, screenshots, traffic logs, etc
PDF export
New ergonomic Material Design
Enhanced performance
Background support for long-running tasks, like PDF export
To start using the new portal, simply create an account and login.
A new GraphQL API powers the new portal; check the documentation to start automating your scans and access scan report, also check our recipes section on how integrate Ostorlab with several CI/CD tools.
If you encounter any issues or bugs, please send us a report to contact@ostorlab.co or use our contact page